BDSM – Berlin DeFi Sensual Masquerade
12/09/2022 @ 20:00

-

13/09/2022 @ 1:00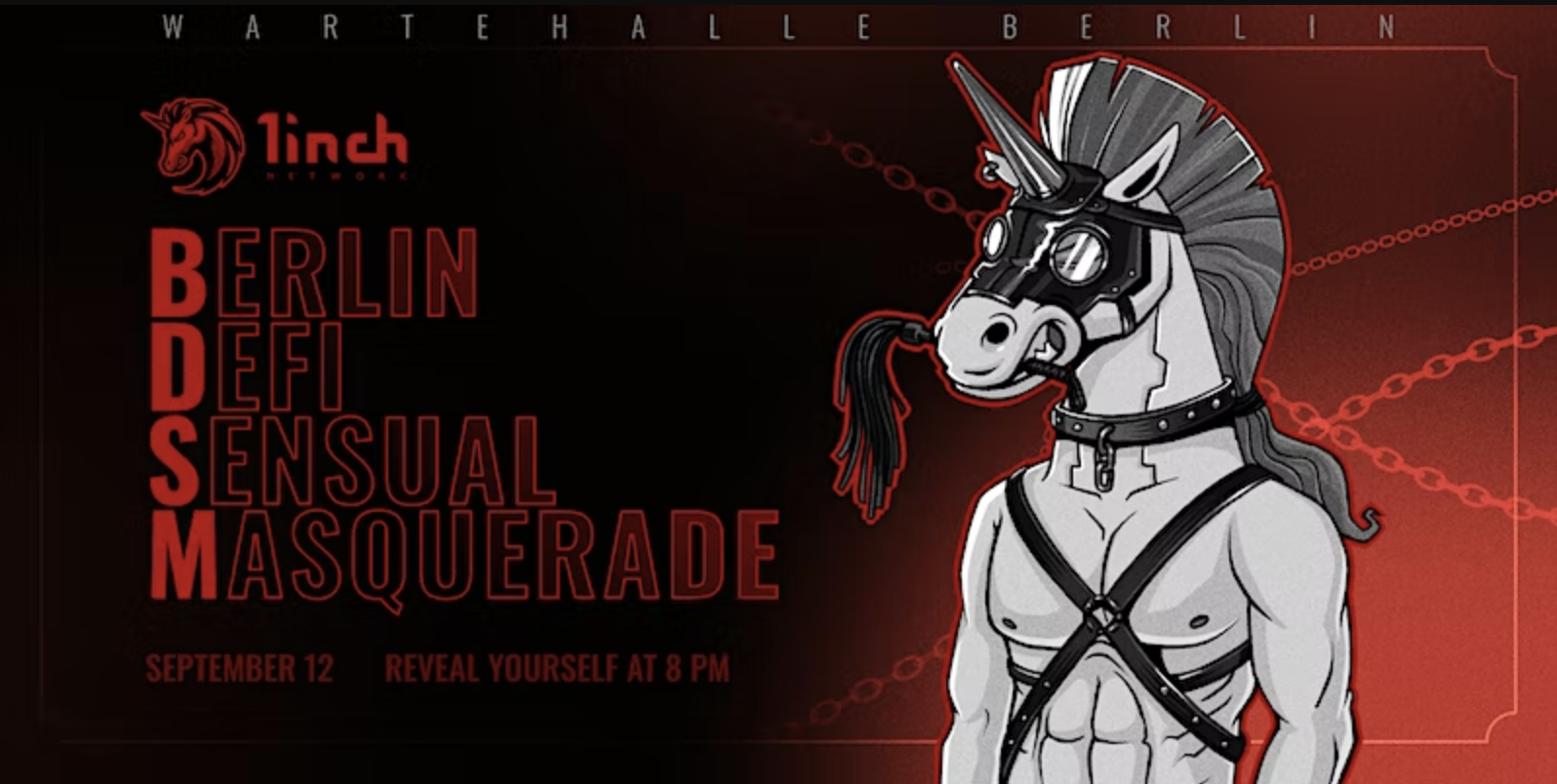 On September 12, 2022 come with your mask on and reveal yourself at Berlin DeFi Sensual Masquerade party by 1inch.
Glossary for beginners:
M is for Mask. Hide your face behind the mask
F is for Food, cocktails, and fun
M is for Music. The best sounds in Berlin will make you dance all night long
P is for Presence, which means the party will be loud
L is for Leather. Wear a leather costume and get a special prize from 1inch
P is for Play 😎
Y is for Yes! It's all about enthusiastic consent.
Find a promocode to get your ticket and let the game begin!